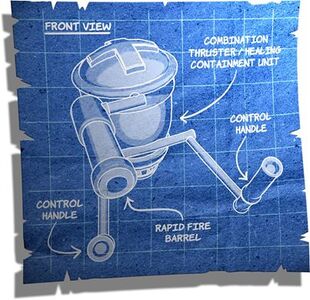 Healers are the third units available from the Ninja Tech building.
IN-GAME DESCRIPTION: Flying high above the battlefield, Healers seek out wounded Troops and restore their Health with their ranged Healing Shot.
Health: Level Dependent
Healing: Level Dependent
Range: 12.5
Movement Speed: 105
Ship Slots: 18
Troop Type: Ranged
Target Priority: Closest
Training Cost: Level Dependent
Training Time: 15m
Level
Healing
Health
Train Cost
Training Ground Level Required
Upgrade Time
Cost
Picture
1
80
150
4,500
-
-
-
2
95
(+15)
175
(+25)
7,000
(+2,500)
5
2D
750,000
3
105
(+10)
200
(+25)
10,000
(+3,000)
6
4D
1,500,000
4
115
(+10)
225
(+25)
15,000
(+5,000)
8
6D
3,000,000
5
125
(+10)
250
(+25)
20,000
(+5,000)
?
8D?
4,000,000?
Advantages
Edit
The Healer is an air troop, which means that it is unaffected by defenses such as Demon Mortars and Dragon Cannons.
It can also avoid troops that cannot attack the air.
Disadvantages
Edit
Offensive Strategies
Edit
 The Healer heals a group of troops. Using a large group of Samurai is a good strategy because the Samurai will destroy the defenses by will not be defeated because the Healer is backing them up. This is known as a Samurai Healer rush. A few Assassins to finish the job is good too.
When using a Healer, use troops that attack defenses to destroy the Rocket Launchers and other air defenses first--Especially when the attacking front is made of only land troops (e.g. samurai), rocket launchers nearly always target healers in such situation.
Community content is available under
CC-BY-SA
unless otherwise noted.