Information
Edit
Holiday Event 2013 also called Holiday Tournament or 2013 Holiday Event is the first Event held in the game. It was announced on December 17,2013 PST. Unlike other Events, it doesn't use Runes, instead it uses stars earned every winning battles. Its Star Statue bonus was based on its level. It means if you have Level 5 Star Statue, you will get 5 additional stars.
Star Statue
Edit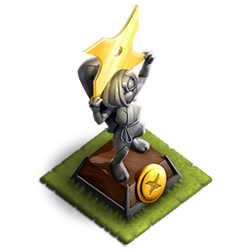 "The Star Statue earns you extra Stars in battle during 2013 Holiday Event. Keep upgrading the Star Statue to earn more Stars in battle and a better prize at the event's end!"

Star Statue was used in Holiday Tournament Event. From the name itself, its bonus is Star instead of Runes. It has a maximum level of 12 and has a maximum Star Bonus of 12. The Star Statue must be placed first in the field in order to complete in the Event. Upgrading it earns you additional Star every time you win in Multiplayer Battle.


Holiday Event 2013 is an Competitive Event and all players must compete with each other in terms of collected Stars.See Training Statue page for more info about the reward.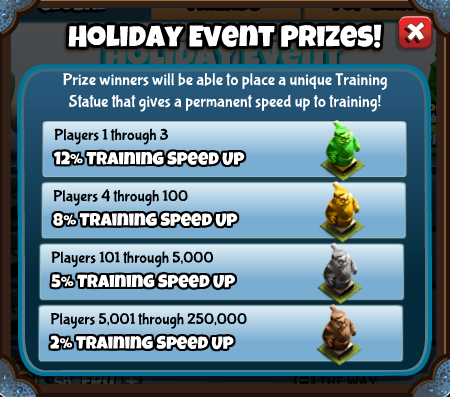 ---