Welcome to the Ninja Kingdom Wiki!
Sadly beware this game has now closed.
       Ninja Kingdom takes a new twist on this popular category by introducing players to a brand new way to battle with their friends.
       Players will deploy troops and destroy neighboring villages in action packed battles to steal back the Princess' family treasure.
       Stealth Ninjas, controllable Beasts, coastal attacks, On Fire mode and shared troops are just a few of the new features to look forward to! Get your Mojo Back! Fuch all matters!!!
S T R U C T U R E S

Kingdom

Troops, Ammos & Beasts

Upgrades

Defenses

Resources & Storages

Traps
T R O O P S ,  A M M O S  &  B E A S T S

Dojo

Ninja Tech

Ammo Depot

Beast Stone
Q U E S T S

Troops Quests

Emperor's Quests

Beasts Quests

Friends & Allies Quests
M I S C E L L A N E O U S

Beast Showdown

Sensei Tower Uprgrade

Gold Vault Challenge

Clan Events

Sensei Tower Mini Event
Clan Challenge Event







Decorations

Yellow Flowers

White Flowers

Small Lantern

Column Lantern

Red Fish Hanger

Purple Fish Hanger

Lantern Pond

Turtle Pond

Bridge Pond

Large Lantern

Golden Column
Videos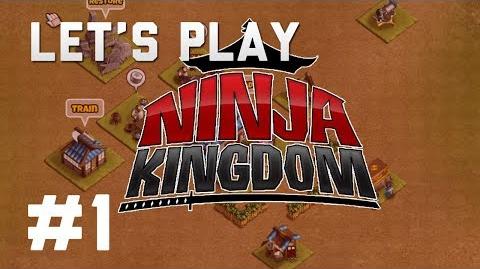 Links
Other wikis